<-!-JAP9NTl->-!-JAP9NTl->
Hello there,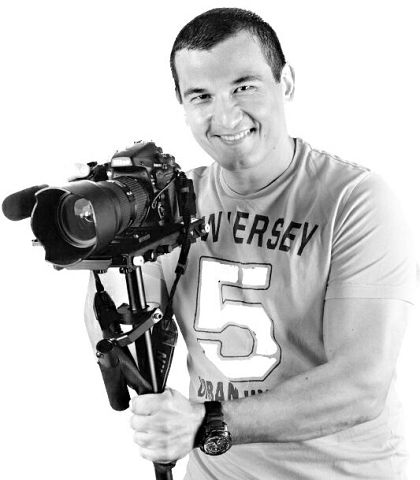 My name is Valentin.
I'm a freelance Photographer and Videographer with excellent creative & technical skills.
It's 5 years since my hobby turned into professional and I'm glad that people like my work and passion to preserve their life event memories in digital formats.
I'm sure that there are many good photographers out there and these days it's not really hard to find people like us.
I don't have specific angle or technique in using photography equipment but when the moment comes to shoot the environment, people, event, structure or a pet, I do my best to capture the moment in time with a perfect shot that the client is longing to have for a life time.
Sometimes, I use the professional Drone to take a great picture from the bird-eye view or a video of the racing car. You will be able to see some of my work in the section under 'Drone'.
I feel that I'm different and for someone it may be the right option to get in touch with, since I'm not concentrating just on one aspect of creative work.
I indulge myself to explore, see the difference, feel and experience what today's digital gadgets and softwears can offer.
Motion graphics and visual special effects is another side of my passion where I never stop experimenting & exploring the power of technology with astonishing outcome.
Whether it is a Wedding, Birthday Party, Social celebrations, New born baby, Family event or any special event that you may wish to capture the moments, yes that's me who can deliver to your ultimate experience.
Be different. Never stop exploring. Deliver expectations.
Sincerely hope to see you with my full professional gear in your forthcoming Life event site.
Thank you.
Best Regards
Valentin